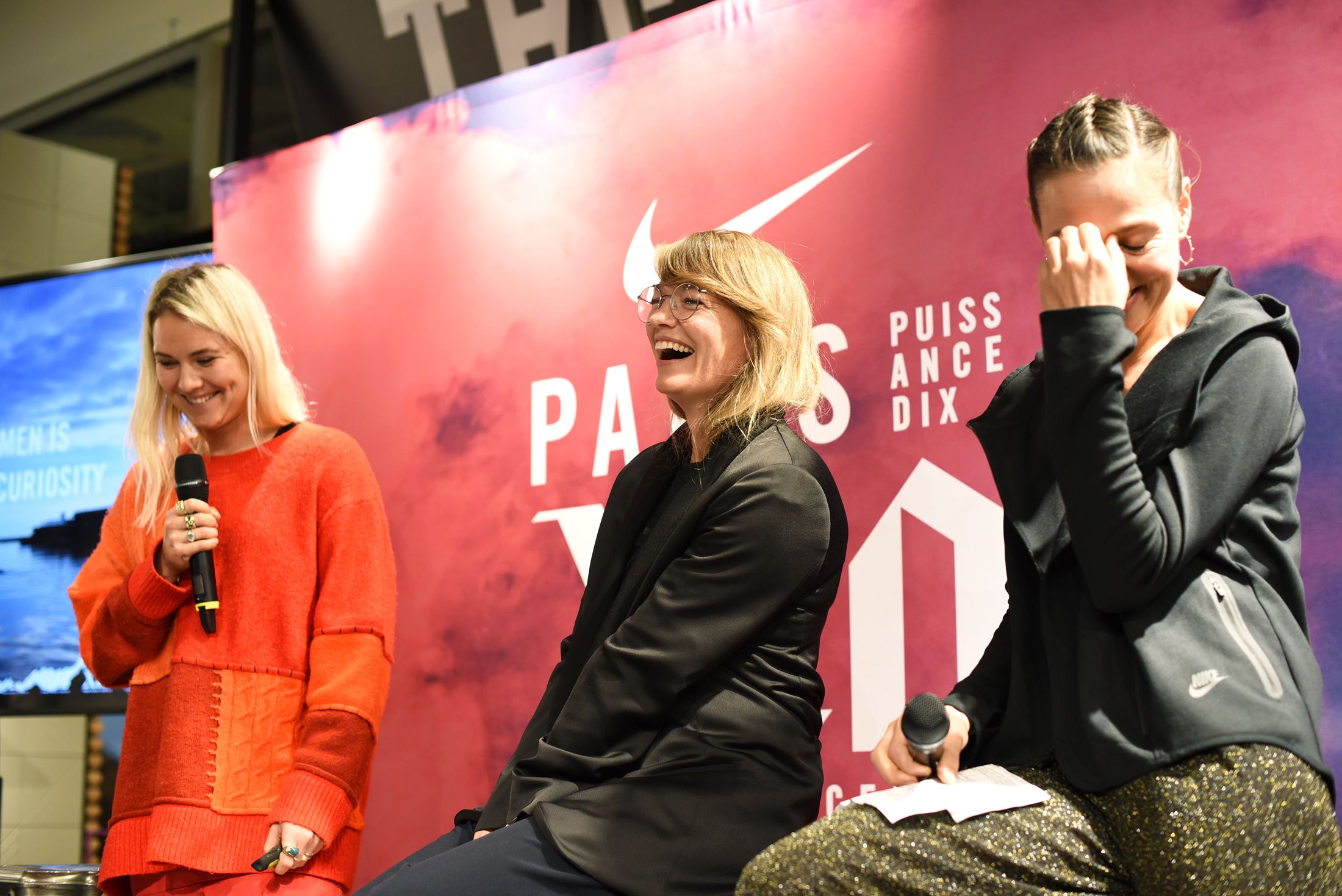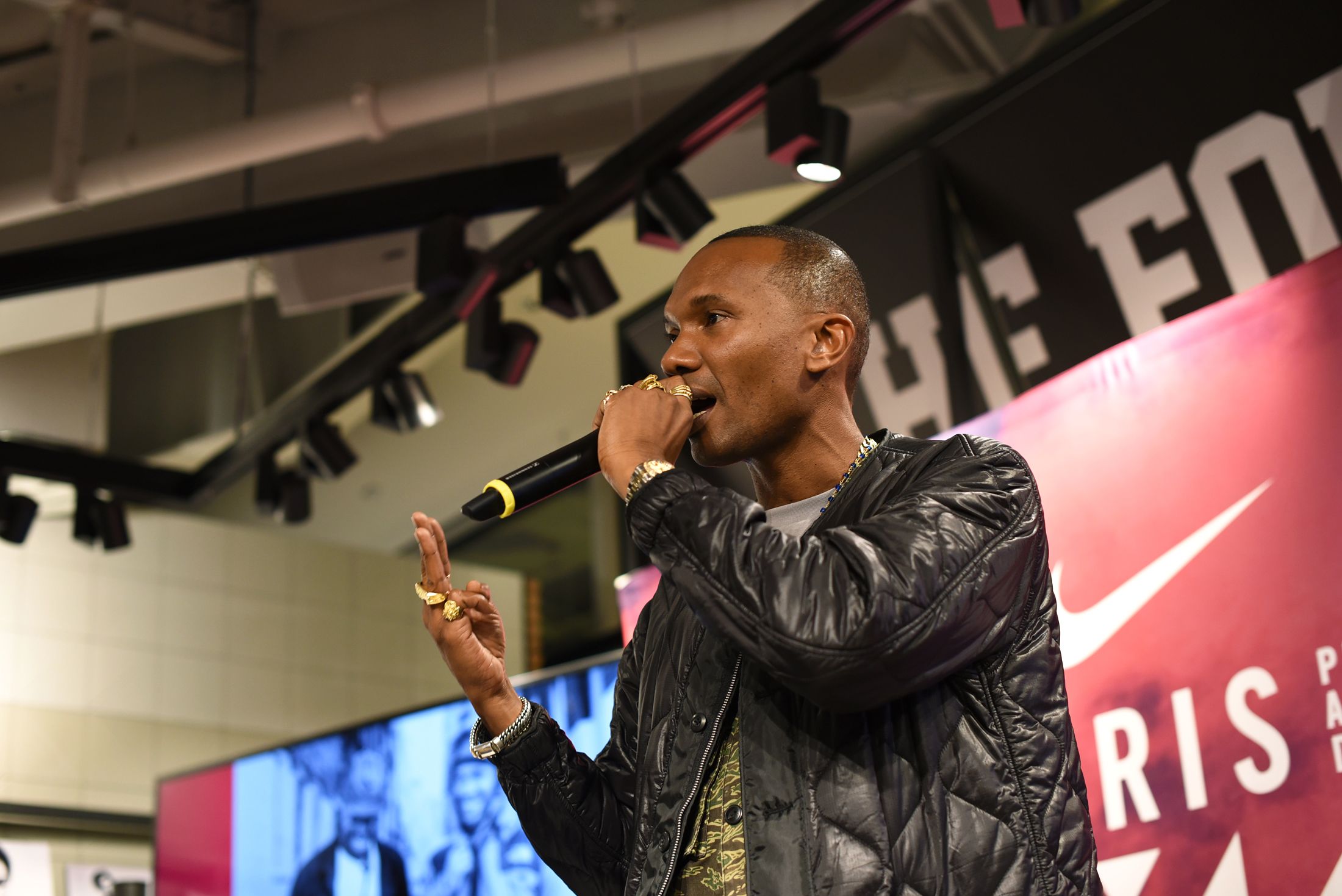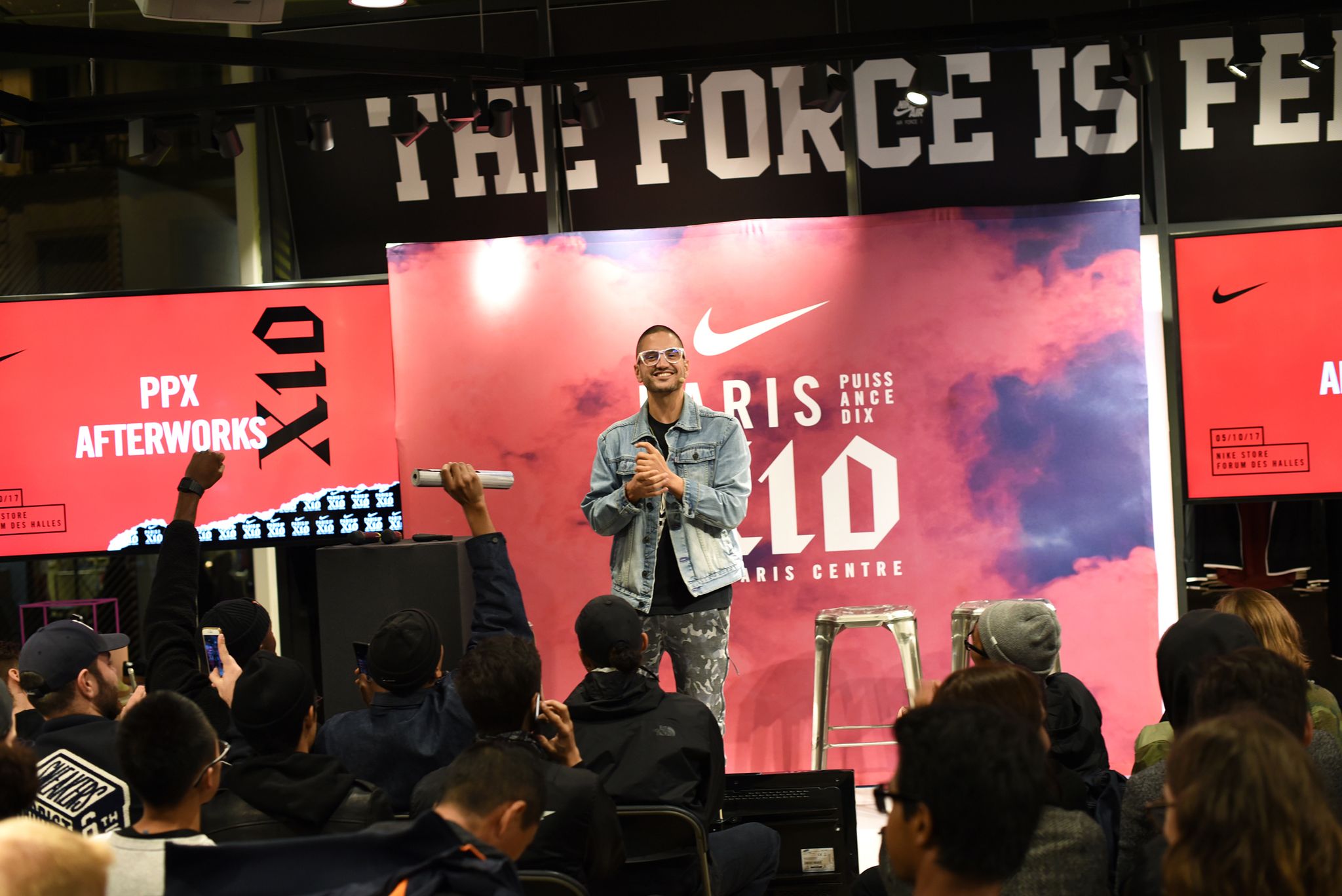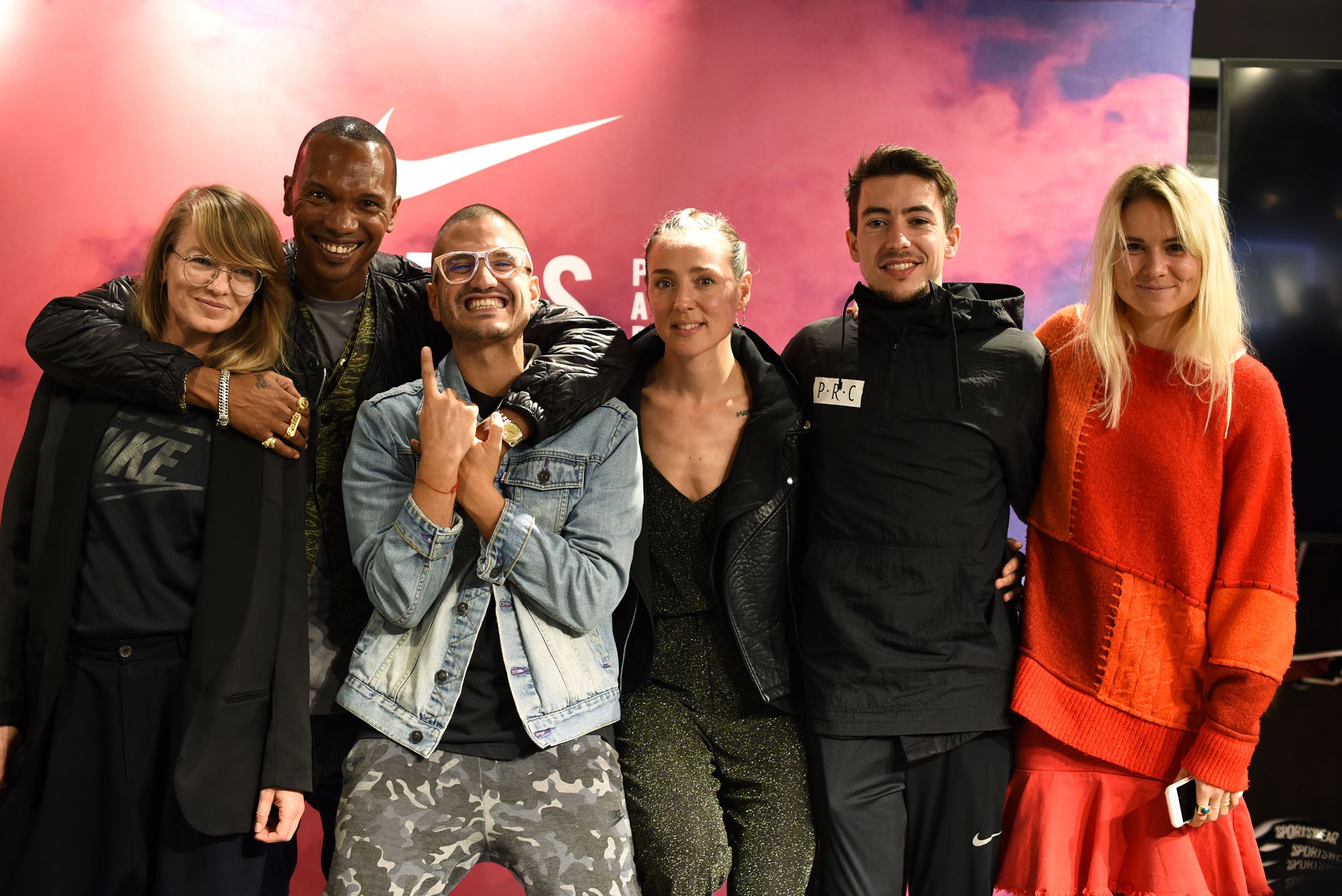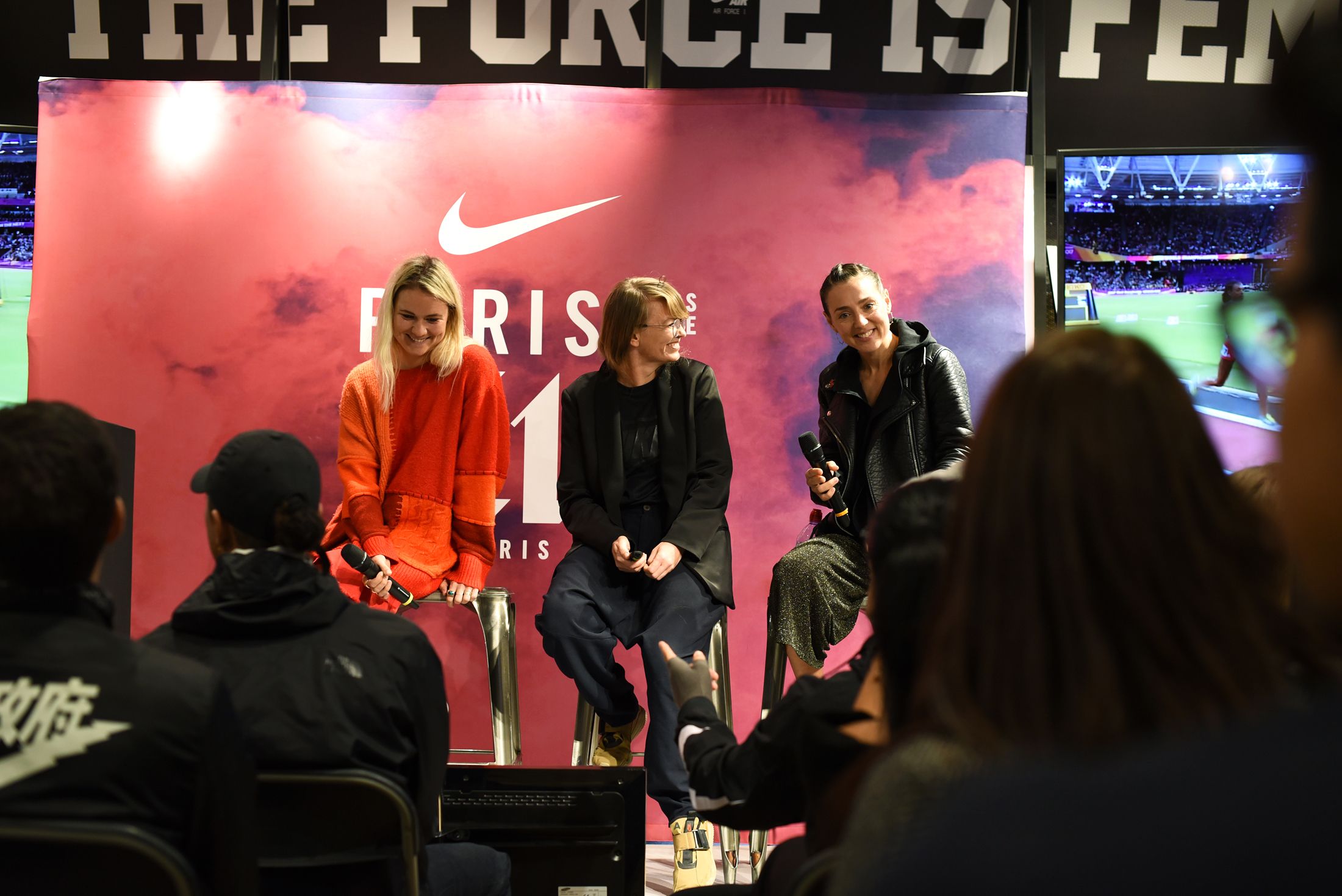 Voltwomen were invited by Nike to participate in a talk with consumers in the Nike store. We were to elaborate on who we are, why we started VOLTWOMEN and what our goal was. Together with Patta and Paris Running club, we shared different thoughts and views. We created a film to show who we are, but also talked about female empowerment and women in sport.

PROJECT NAME: PPX PARIS

GOAL: Bring awareness to different types of running people, and their goals, to motivate Paris.

OUR TASK

- Talk about women and running

- Talk about not being afraid of pushing yourself


- Inspirere women and men.

s
so
The panel discussion in Berlin marked the first six months of focus on the low percentage of women in european marathons. The panel consisted of Karlie Kloss, Patrik Langer, Berlin marathon director Mark Milde (Pictured)

My Intro: I often get the question 'what has running done for you' But really I would like to turn it around - for all of us "What have we done for running" What you call 'New running' has changed running completely. We have challenged the elitist (white) male dominated sport and made running more accessible and diverse, We have made running a part of a social and healthy everyday life, We have reclaimed the streets, We have changed the conversation about what women can accomplish, We have made running a place for men and women to support each-other, We have changed how brands talk to women, what products are available and what they look they look like. And it's only the beginning. There's a lot more to do - diversity, women, real inclusivity is still something to focus on. Women's participation in marathons in Europe shows how much work there is to do. Elite women not being included in media coverage is both degrading to women and racist. True understanding and acceptance of women in sports and opportunity for us to support and cheer for people who can become our hero's. Running is much more than 'me'

PROJECT NAME: Berlin halb, the next in running

GOAL: Bring a more provocative voice in to the panel

OUR TASK
- Bring the voice of Voltwomen to Berlin