RODEBJER SPRING SUMMER 2019
Creative & Production
Rodebjer Spring Summer 2019 inspired by the Swedish heritage; the craft, aura and beauty, embodied by film icon Ingrid Bergman and the tantalising concept of "Swedish Sin". Pure and poetic expressions, are merged with the raw and sensual, in unique, printed, silk organza styles and unexpected, crafted woven structures. The collection was presented during Copenhagen Fashion Week SS19.

Videographer: Polina Vinogradova
Campaign: Polina Vinogradova
Stills: Simon Knuds
Content production managament & execution / guest management & media relations / idea generation / creative direction / event

full campaign video

s
so
RODEBJER AUTUMN WINTER 2020
Production Management
Rodebjer Autumns Winter 2020 collection was inspired by Picasso and his love for ceramics. Rodebjer wanted to celebrate this by collaborating with Nadiias World, that creates ceramic arts. The classic Rodebjer aestetics met the raw aestetics from Nadiias universe, in a raw location never been used before, only decorated with hanging art and benches for the guests. The collection was presented during Copenhagen Fashion Week AW20.

Production managament & execution / guest management & media relations / event / location scouting

RODEBJER SPRING SUMMER 2020
Production Management
The theme of the show was Marrakech meets New York – tiles with print, terracotta colours, earthy tones, as well as skyscrapers, white and blue colours and a modern touch. Since the location at first sight was very, very damaged, with old tiles, and a terracotta floor, Patriksson suggested that we kept the location as it was, having it being the Marrakesh soul of the show.

On top of this, Patriksson suggested making a space of curtains in the middle of the room, creating contrast and air to the location. The curtains were the lightness and the dreaminess, to the very raw and 'damaged' walls, they also brought the feeling of skyscrapers to the location, and some white and blue freshness. Furthermore, the models were instructed to walk in front of and behind the curtains, giving the feeling of a big and hectic city, full of surprises.
Production managament & execution / guest management & media relations / idea generation / creative direction / event / location scouting

RODEBJER AUTUMN WINTER 2019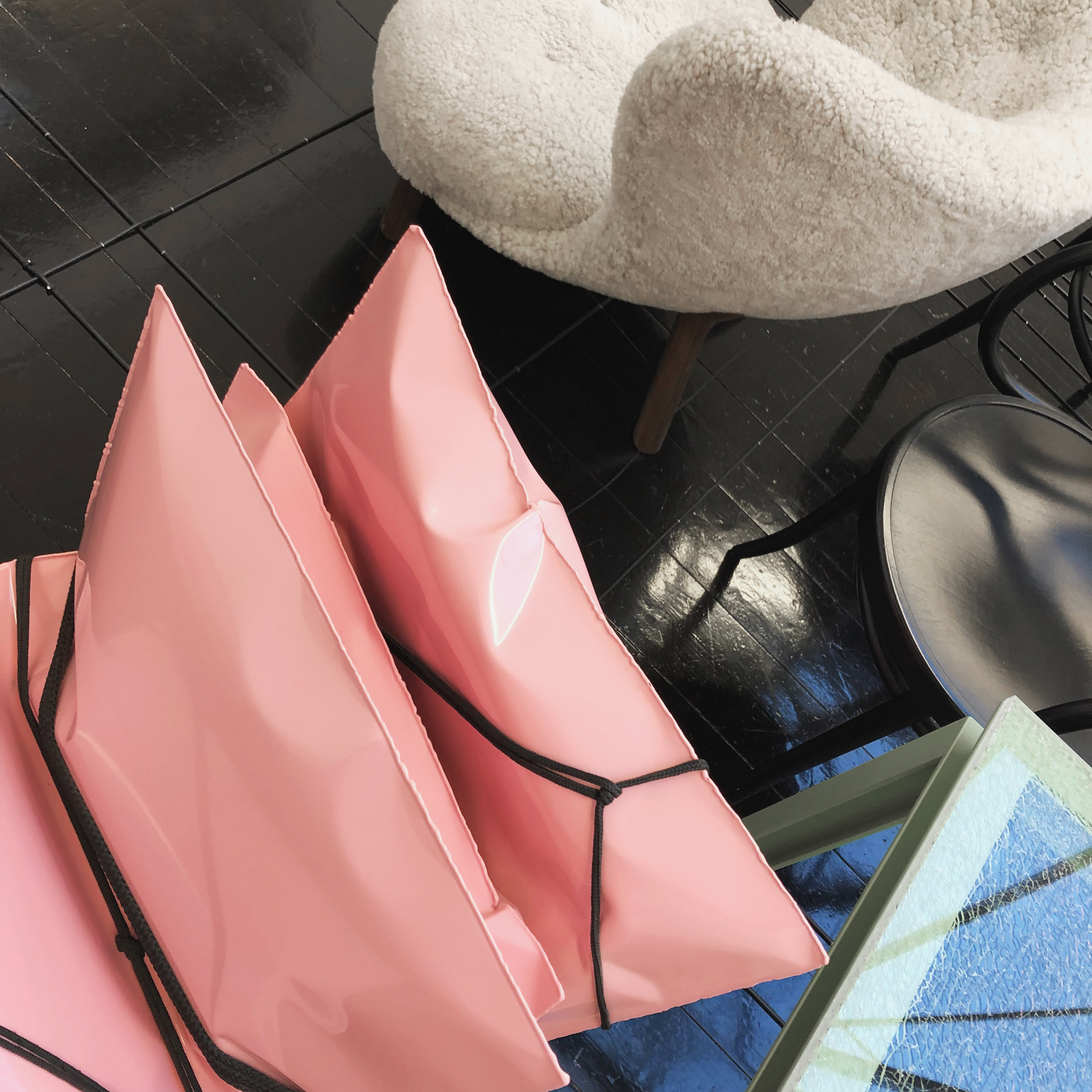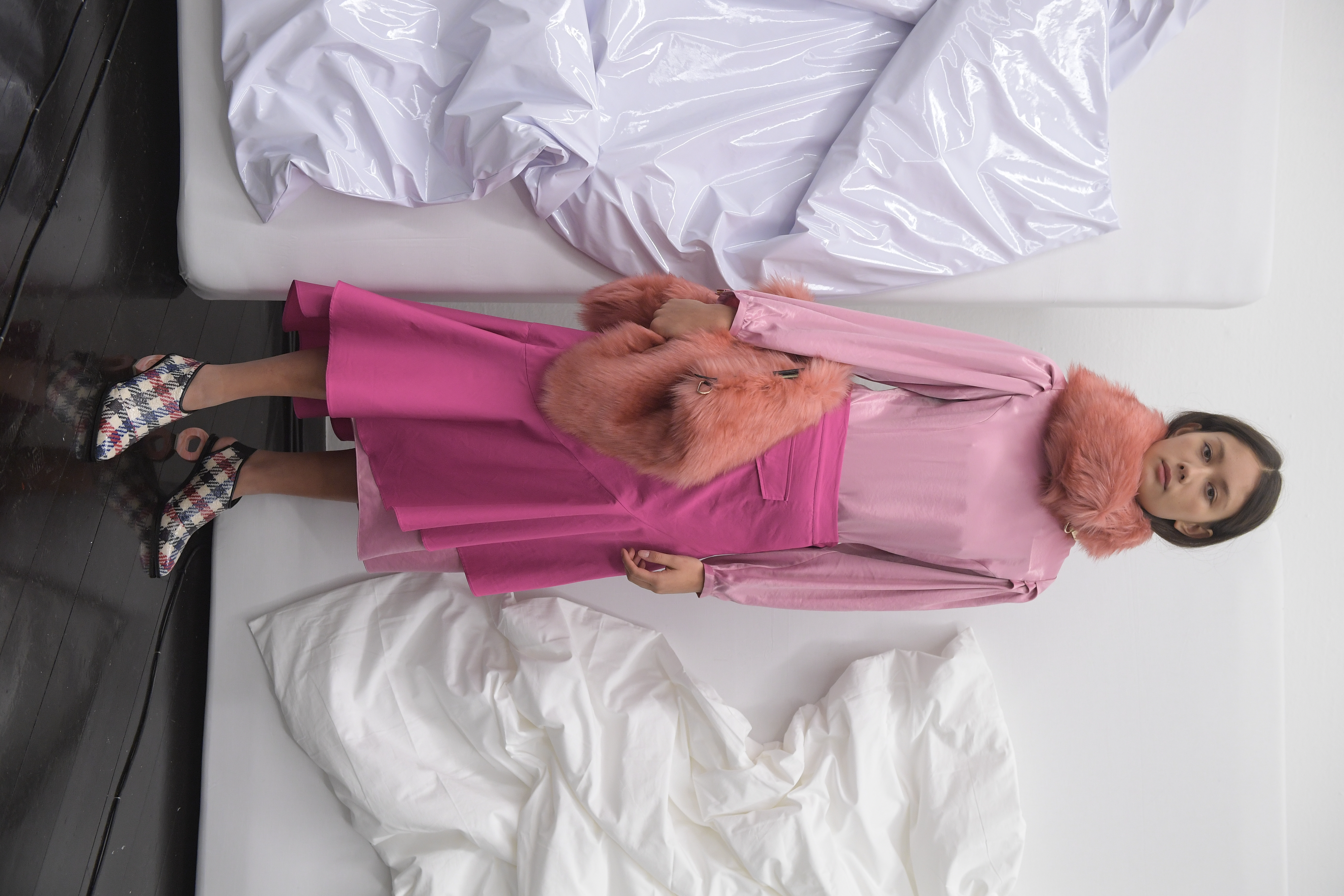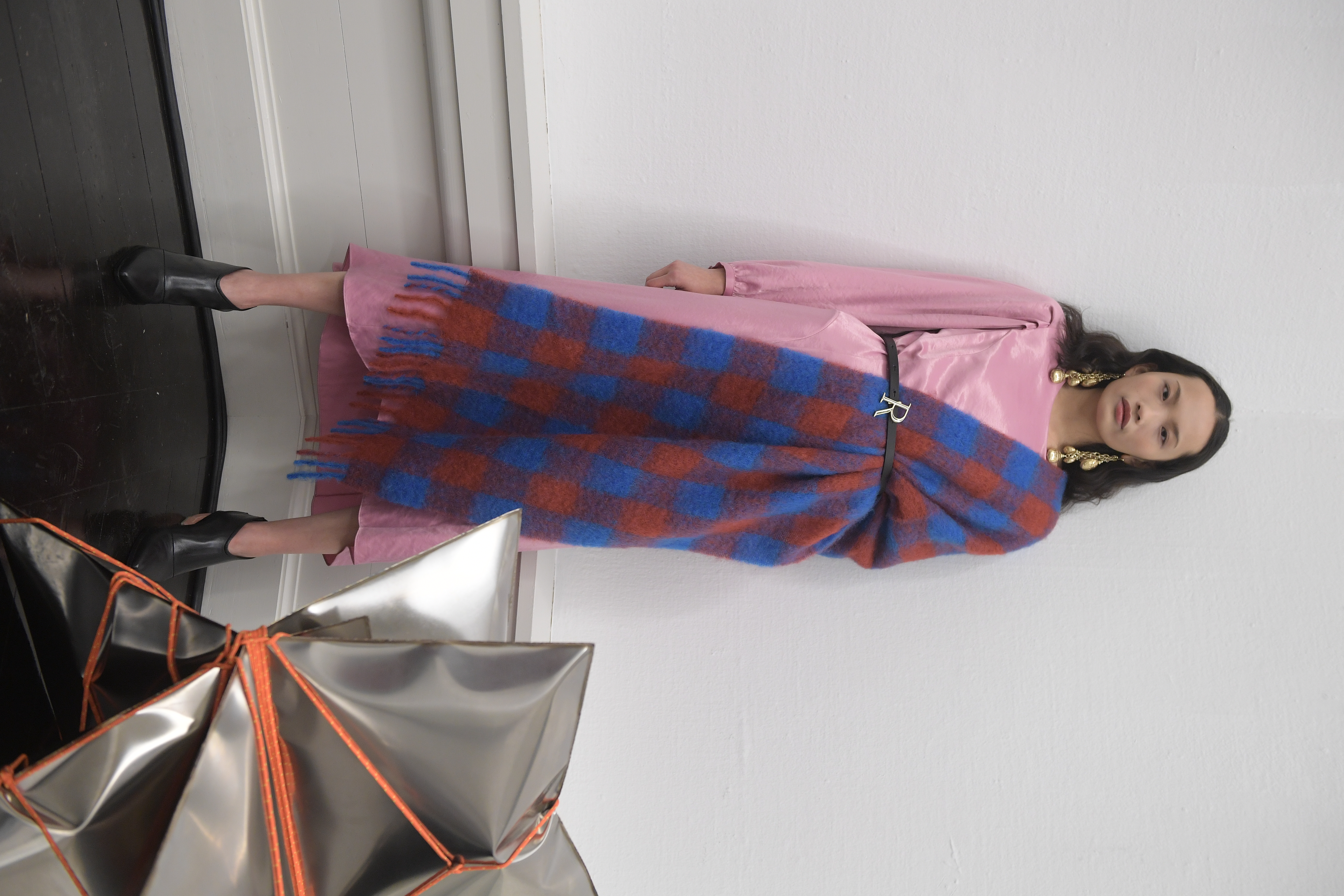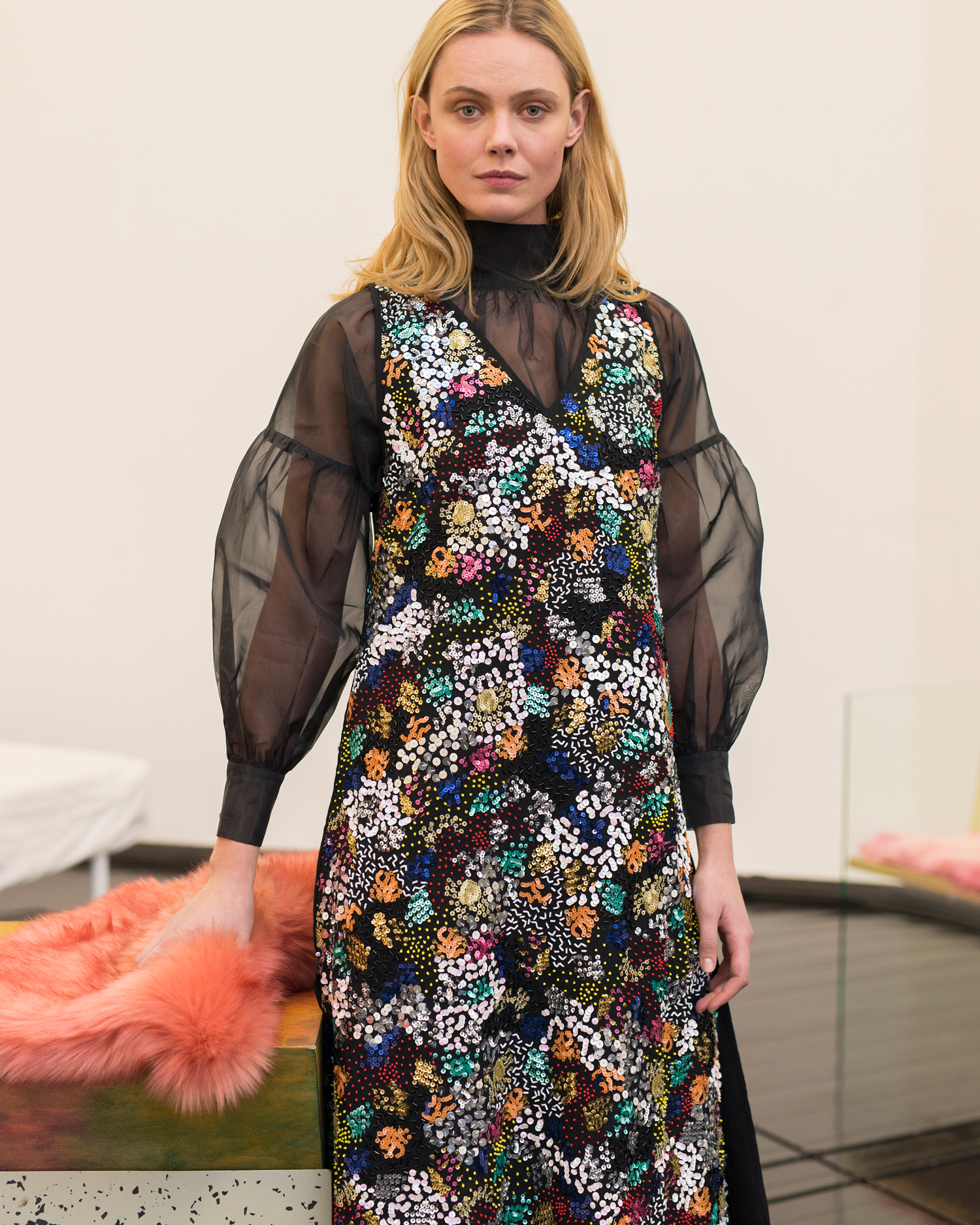 Production Management
Rodebjer Autumn Winter 19 was a collaboration between the brand and the arts. The location for this collection was "Den Frie" museum, where a young group of danish artists has made an exhibition of white beds. In the museum models hung out, and showed of the collection. Besides the art in the museum, Rodebjer also show-cased different designers as Oliver Sundqvist, GUBI, &Tradition. The show ended with a performance by the swedish artist xx.
Production managament & execution / guest management & media relations / idea generation / creative direction / event / location scouting